We've sat down to speak to our Head of Payroll, Brendan to discuss his 5 years so far on the team.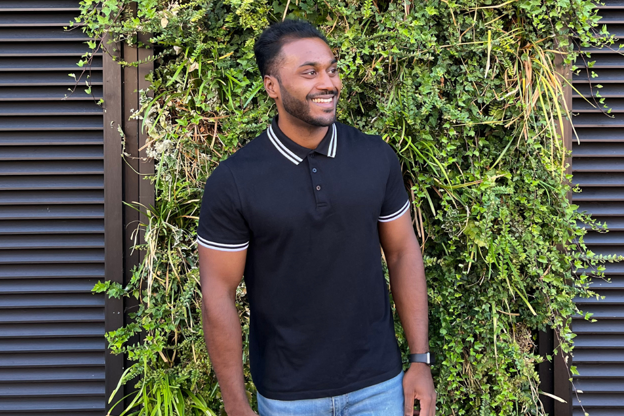 To begin with, tell us a little bit about yourself and what your role involves here at Bar2.
Hey! I'm Brendan and I'm the Head of Payroll here at Bar2.
I've been on the team for 5 years now, and my role here involves overseeing the Payroll and Accounts team and ensuring that each of our contractors are paid on time. On a day-to-day basis, you can find me solving any payroll related queries, checking in with my team to make sure everything is running smoothly and delving into some accounting.
What do you love about working for Bar2?
The thing I love the most about Bar2 has to be the atmosphere we have as a team and my amazing and friendly colleagues!
Besides that, I enjoy the flexibility that we are given in terms of working between the office and home, and the endless opportunities to progress within the company.
What do you enjoy most about your role?
My favourite thing about being Head of Payroll is the fact that every day brings a new challenge and that I am always able to get stuck into new projects!
Most recently, I've been given the opportunity to be more involved with the financial side of the business, by helping out with the company accounts and reconciling various balances & accounts. This has provided me with a great insight into the company and has helped to widen my knowledge within this particular field.
Aside from that, I love that my role allows me to build rapport with both new and existing clients on a day-to-day basis.
So far, what has been your biggest achievement at Bar2?
My biggest achievement so far has to be my promotion from Payroll Supervisor to Head of Payroll.
After beginning my journey at Bar2 in 2018 as an Accounts Assistant, it's super nice being able to look back on my growth and development over the past five years!
What has been your highlight of your time so far at Bar2?
My biggest highlight of my time so far at Bar2 has to be slowly returning to the office after the pandemic.
As a hugely outgoing person, it's nice to see the team and catch up (over a coffee!) on the months we've missed out on since the pandemic. Although the transition back the office hasn't all been easy; venturing into the office twice a week now has to be up there with my favourite days of the week!
Alongside this, I love that you always leave the office having learnt something new! Seeing the other teams face-to-face really has helped me to develop a deeper understanding into the other areas of the business and how they all come together to strive towards the same goal.
If you were to describe your year in 3 words what would they be?
Challenging, rewarding & collaborative!
Read more around our commitment to investing in our people here.