We've sat down to chat to our Senior Finance Assistant, Zeenie to find out a little bit more about her role here at Bar2.
First things first- tell us a little about yourself!
Hi, I'm Zeenie and I'm a part of the Payroll team here at Bar2 as our Senior Finance Assistant.
After graduating from university, I chose to make the leap straight into full time work and kicked started my career as a Payroll Assistant for an accounting firm. After two years, I made the move to Bar2 and have been here ever since!
Outside of work, I enjoy taking myself on all sorts of adventures across different parts of the world! When this isn't possible, I love to explore the beauty around us (and by that, I mean London!), and venture out into the city with my family and friends for an afternoon full of food and drinks!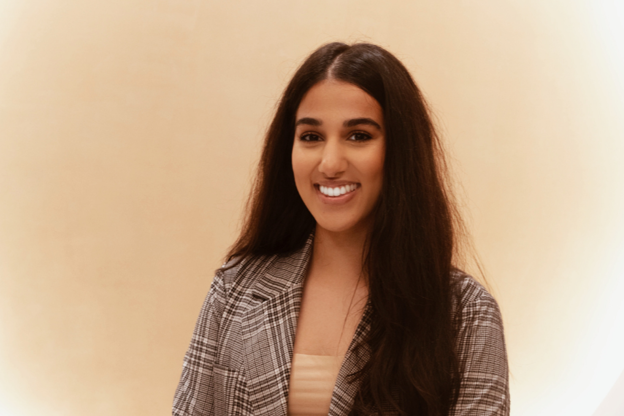 How have you been making the most of working from home?
Working from home has enabled me to take up a new hobby which I'd have never seen myself doing before… cooking! Luckily, since working remotely, I've been able to use my normal 'commuting' time to prepare nutritious home cooked meals which has been beneficial for both my physical and mental health.
Not only this, but since lockdown hit I've unexpectedly seen myself interested in fitness (something which may come as a surprise to some of those who know me!), and have been making the most of my lunch breaks and longer evenings by going to the gym.
Why Bar2?
Having worked at Bar2 for over 5 years now, I have been lucky enough to witness us grow both as a business and as a team.
What initially attracted me to Bar2 was the trendy office space we have situated in the heart of Watford. Aside from this, when I attended my first interview back in 2016 I got the impression that Bar2 had a close-knit, family feel to the business. Everyone that I had spoken to had been super friendly and I could instantly tell that the working environment was a positive one to be a part of!
And how has Bar2 helped you in your career development?
Career wise, I couldn't have asked for any other support from Bar2.
Since beginning my journey as Payroll Assistant in 2016, I've been provided with the opportunity to develop through courses with industry recognised training providers such as the Chartered Institute of Payroll Professionals (CIPP). By gaining additional payroll certifications such as CIPP in statutory payments, I have been able to develop not only my skills and knowledge in the field, but my confidence in myself as a payroll professional.
There is always room for progression here at Bar2 and having been promoted from Accounts Assistant to Payroll Team Lead and most recently, Senior Finance Assistant, this provides the perfect example!
Whilst my role sits in the Payroll team, I've also been able to have open conversations about my career path here at Bar2, with the option to explore wider areas of the team should I choose to.
What's your favourite thing about being our Senior Finance Assistant?
My favourite thing about being Senior Finance Assistant is the fact that within my role I get to work closely with clients (new and existing!) on a daily basis and build long-lasting, meaningful relationships. I love that I get to meet new people every day and get a great satisfaction out of making our clients happy.
Most recently, I've enjoyed exploring the additional responsibilities that come alongside my new role. I've had the opportunity to take the reins when it comes down to providing support to newer members of the team and have taken charge of managing more complex and challenging tasks.
On another note (last one I promise!), I love being a part of such a friendly and supportive team. My teammates are always willing to go that extra mile to help each other out which really makes all the difference both to the working environment and most importantly customer journey!
And what are you most looking forward to for the next 12 months?
The thing I'm most looking forward to in the next 12 months is developing and finding my feet in my new role as Senior Finance Assistant. Outside of work, I'm looking forward to escaping to anywhere other than England – there's nothing more I love than relaxing on the beach with a classic cocktail in my hand!
What are your goals for the next five years?
Career wise, I hope to see myself moving up within the business into a more management style role and outside of work, I'd love to travel to some of the most beautiful countries in the world!
What advice would you give to a younger you?
This is a difficult one! If I were to look back on my younger self, I'd probably say to be more confident, both in my decisions and in myself.
Where are we most likely to find you on a weekend?
On the weekend you'll most likely find me carrying out a little retail therapy or at a lovely restaurant with my friends and family.
Read more around our commitment to investing in our people here.