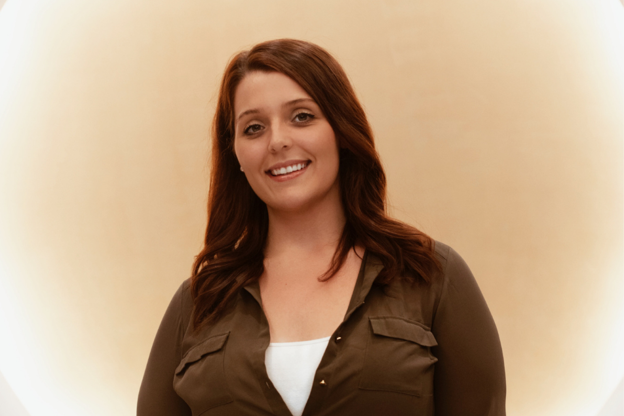 Tell us a little bit about yourself and what your role involves here at Bar2
Hi, I'm Emma and I'm the Head of Onboarding here at Bar2.
I've been a part of the Bar2 team for 5 years now since taking the leap from working in hospitality, over to a brand-new adventure into the payroll industry.
My role here at Bar2 involves the daily onboarding of new contractors alongside regular liaison with client accounts. You'll also find me providing support and assistance when needed to the rest of the wider team – as you know what they say, teamwork makes the dream work!
What do you love about working for Bar2?
The one thing I love about working for Bar2 is being a part of such a close-knit and friendly team. Bar2 truly holds a family environment where each member of the team is there for one another, no matter the circumstances. Whether it's supporting someone who is new to the team, or encouraging one another to meet their goals, each and every one of the team works to push each other to excel!
What do you enjoy most about your role?
I love that within my role I am able to build strong, meaningful relationships with both my contractors and clients. Interacting with customers on a more personal, approachable level is one of my key strengths as I enjoy going the extra mile to help others when needed!
Not only this, I love being the support system I am as Head of Onboarding here at Bar2. Supporting my team on their individual journeys and seeing their growth is such a rewarding thing to see!
So far, what is your biggest achievement from your time so far at Bar2?
My biggest achievement from my time so far here at Bar2 would be my recent promotion to becoming Head of Onboarding!  
It's so valuable to see Bar2 recognising the hard work of our teams (which you can safely say is a privilege as it's something you don't see at all companies!). I also receive a lot of acknowledgement from the amazing businesses I work alongside which is always super rewarding!
If you were to describe your 5 years at Bar2 in three words, what would they be?
If I were to describe my 5 years at Bar2 they would be hard working, rewarding and crazy!
Read more around our commitment to investing in our people here.