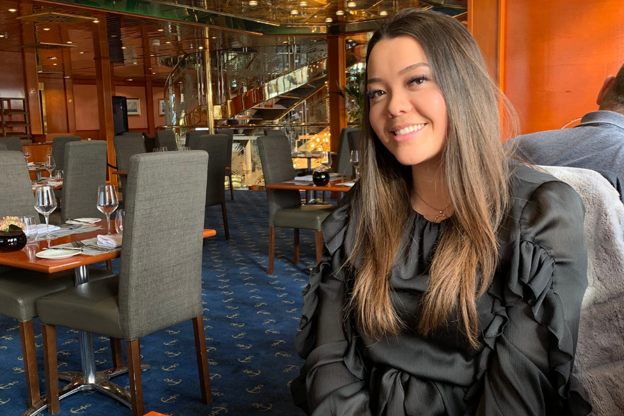 To begin with, tell us a little bit about yourself and what your role involves here at Bar2.
Hey! I'm Tara and I'm the Marketing Executive here at Bar2.
I joined the team in January 2021 and my role here involves playing a key part in the business' overall social media growth and marketing strategy.
Prior to joining the team here at Bar2, I worked in the recruitment industry, which well and truly set me up with the skills and knowledge required for a role in the payroll sector.
What do you love about working for Bar2?
The thing I love most about working for Bar2 is the business' commitment to the health and wellbeing of their employees. You'll always find that Bar2 will go out of their way to encourage the team to schedule in regular breaks throughout the day, whether this means catching up with another colleague (to discuss anything other than work!) or heading out into the fresh air on a lunch break.
Not only this, I love that the company get involved in various diversity and inclusion initiatives throughout the year, and focus on striving to make each employee feel rewarded for the hard work that they do on a day-to-day basis – there's nothing better than feeling recognised for the work you do within your role!
What do you enjoy most about your role?
The thing I love most about my role has to be the fact that I am able to bring out my creative flair in each project that I work on. I've always been referred to as the 'creative one' throughout my school years, so I'm super glad that I've had the chance to build on this within my career!
I also love that each day is different within my role. One day I could be diving deep into all things numbers, analysing our social media channels from head to toe, and another I could be experimenting with content creation for both our website and social media!
So far what has been your biggest achievement from your time at Bar2?
My biggest achievement so far has to be the organisation of our Bar2 summer fundraiser!
Upon joining Bar2, I was instantly given this task and from then onwards was able to get stuck into all things research, budgeting, communications and much much more.
Starting my journey here at Bar2 doing so just showed me that I was trusted to take control in managing and growing the charity and CSR side of the business – something you don't tend to find at all companies!
What has been your highlight of your time so far at Bar2?
My biggest highlight by far has to be when I was first able to meet the Bar2 team face-to-face! After months and months of being cooped up behind a screen, it was amazing to finally put some faces to names and get to know the team on a more personal level outside of work!
If you were to describe your year at Bar2 in three words, what would they be?
If I were to describe my year so far at Bar2 in three words they would be challenging, rewarding, fulfilling!
Read more around our commitment to investing in our people here.