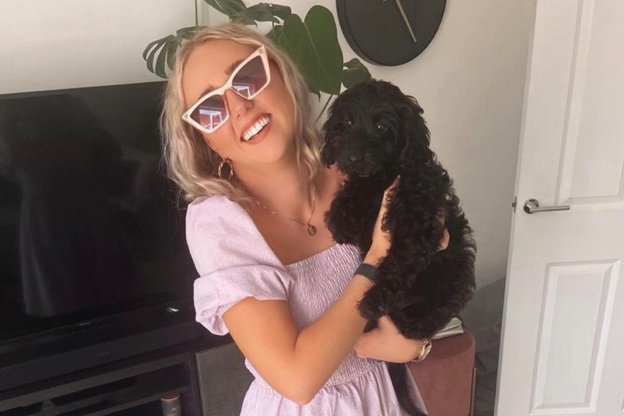 To begin with, tell us a little bit about yourself and what your role involves here at Bar2
Hey! I'm Jo and I'm the Marketing Manager here at Bar2.
I joined the team in 2020 and my role here is to ensure that all of our branding and communications remain consistently streamlined across the business – so no matter if you're a partner or a contractor, you always receive the same great service! Prior to joining the Bar2 team, I worked in both the recruitment and construction sector, so my experience has helped me feel well and truly equipped for my role here!
What do you love about working for Bar2?
The thing I love about Bar2 is that I am trusted to use my initiative, knowledge, and experience to make change. We really are a business that promote personal growth and I am continually given the opportunity to develop my skills and get involved in wider business decisions that reach further than just the marketing team. I'm encouraged to learn, take risks and most importantly, appreciate the hard work of others around me!
What do you enjoy most about your role?
The thing I enjoy the most about my role is the ability to really get stuck in across all areas of the business. With marketing so closely aligned with both sales and customer service, I've had the opportunity to not only work alongside everyone in the Bar2 team (which is always a bonus!), but also to gain a deeper understanding of how each different department operates day-to-day. Coming into an established business with fresh eyes has allowed me to challenge and change areas that aren't necessarily deemed as 'marketing-related' and ultimately use my experience to improve our operations as a whole.
So far, what is your biggest achievement from your time at Bar2?
My biggest achievement so far has to be the successful launch of our business rebrand. I was tasked with getting stuck into this project from day one of my journey with Bar2 and understandably, it required quite a fair bit of discovery! We delved deep into our business values, our processes, and our goals for the future in order to really unearth what we stand for and identify where we position ourselves as a service for our partners. Starting my career with Bar2 on this project gave me incomparable foundations for developing our strategies further.
What has been your highlight of your time so far at Bar2?
There's been a number of highlights for me in my first year at Bar2, but one that stands out is our (slow but steady!) migration back to the office…and to the pub! I know I should probably mention something super professional right here but as a social butterfly, I crave the interaction of others and although I am loving working from home, being able to gradually increase our group time both in and out of the office has been invaluable for building great relationships. Those who know me, will know I love a good chat and being able to spend quality time with my colleagues after the pandemic is by far the highlight of my year!
If you were to describe your year at Bar2 in three words, what would they be?
Challenging, insightful and rewarding!
Read more around our commitment to investing in our people here.