We've sat down to chat to our Marketing Executive, Tara to find out a little bit more about her role here at Bar2.
First things first – tell us a little bit about yourself
Hi, I'm Tara and I'm a part of the Marketing team here at Bar2 as our Marketing Executive.
Throughout school I was never one of those kids who knew what career path they wanted to take when they were older. After finishing sixth form, I enrolled into a business apprenticeship not knowing where it would take me or what I'd like to become. However, by studying modules in digital marketing throughout my apprenticeship, I shortly realised my love for all things creative! Upon finishing my apprenticeship I decided marketing was the route I wanted to go down, then making the leap to Bar2 and now 6 months down the line it has been the best decision I've ever made!
Outside of work, I love socialising with my family and friends, travelling and baking lots of scrumptious goods!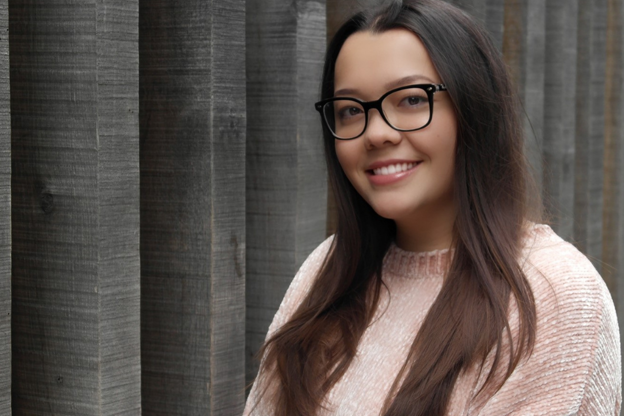 How have you been making the most of working from home?
Working from home for me has given me the opportunity to work on both my mind and body. Pre-covid I was never a very physically active person, however, since working remotely, I have been able to incorporate exercise into my daily routine which has helped me to identify a suitable work-life balance - something that I'd never have imagined before.
Why Bar2?
Joining Bar2 in the peak of the pandemic, I instantly were provided with the unlimited support and resources that I needed to work from home. This straight away showed me the huge team network Bar2 followed and their dedication to supporting their staff no matter what the circumstances are.
Not only this, Bar2 are constantly growing and evolving, both as a business and as a team, having recruited continually throughout the pandemic and developed new services and innovative ways of working. I can't wait to develop and grow with Bar2 in the future.
And how has Bar2 helped you in your career development?
Since starting out at Bar2 in January 2021, I have been provided with a huge amount of support to reach my goals. 
I have had the opportunity to attend multiple industry events which has opened up my eyes to new forms of marketing and have been able to develop my copywriting skills through courses with industry recognised training providers such as Chartered Institute of Marketing. 
Not only this, but I have been lucky enough to receive an enormous amount of support from both my manager and the wider team - I love that each and every member of the team is there to support one another no matter what!
What's your favourite thing about being our Marketing Executive?
What I enjoy most about my role as Marketing Executive is that no working day is the same! I can almost guarantee I find myself chopping and changing about each day with different new projects to work on and campaigns to build.
I also love the flexibility in terms of creativity that my role provides me with – there really is no limit to how experimental you want to be when it comes to marketing!
And what are you most looking forward to for the next 12 months?
The thing I'm most looking forward to in the next 12 months is escaping to anywhere other than England and making up for all the trips away we lost out on in lockdown!
What are your goals for the next five years?
Career wise, I hope to see myself moving up within the business into a more senior style role and outside of work, I'd love to travel and jump onto the property ladder!
What advice would you give to a younger you?
If I were able to look back on my younger self, I'd probably tell myself to stop getting tied up on what other people think of me and to be more confident in myself!
Where are we most likely to find you on the weekend?
On the weekend you can find me exploring the London scene with my friends, or out at a cosy local restaurant enjoying some delicious food!
Read more around our commitment to investing in our people here.