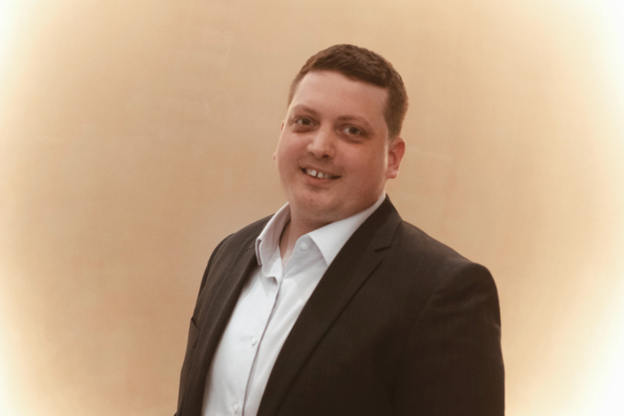 First things first- tell us a little about yourself!
Hi – I'm Arron and I'm a Business Development Manager here at Bar2!
As I weren't such a big lover of school when I were younger, I decided to jump straight into full time work and landed myself a sales role where I built my foundation of skills and knowledge in the industry. I then unexpectedly found myself moving into corporate sales advertising and let's just say it all went from there! A few years later, I decided to make the move over to Bar2, and nearly 10 years down the line, here I am!
Outside of work, I like to work on my hobby of DJ'ing and attend to gigs because as you can imagine, the atmosphere is something like no other! When this isn't possible, I love to spend time with my family and friends and head out for a relaxing walk.
How have you been making the most of working from home?
Working from home over the past 18 months has meant I've taken up an unanticipated hobby – gardening! I've found doing a little gardening in my lunch breaks has drastically helped my mental health and wellbeing, as whenever I get stressed I head out to the garden and get my hands dirty, forgetting all about my worries!
Not only this, from working remotely, I have learnt that I am more productive and independent within my role, using increasingly more initiative than ever before due to the self-reliance from being away from my peers.
Why Bar2?
I have been working at Bar2 for nearly 10 years now (it's true when they say time flies when you're having fun!), and what I love most is the family feel to the business. Bar2 truly care about their employees and their wellbeing, whether it's inside of work or out, and I can strongly say I always feel recognised for the work I do within my role, which you really don't get in all jobs!
What's your favourite thing about being our Business Development Manager?
What I enjoy most about my role as Business Development Manager is the interaction with my clients. Speaking to new people on a daily basis and building long, meaningful relationships is amazing and is one of the reasons why went into sales!
Not only this, every day that I come to work I feel I'm learning something new, whether It's expanding on my existing knowledge or keeping up with new legislations, there's always room for improvement!
And what are you most looking forward to for the next 12 months?
In the next 12 months, I am most looking forward to getting back out there and making up for all the time we have lost interacting with people face to face! I can't wait to return to doing DJ sets with a live audience and catching up with lots of friends and family.
Where are we most likely to find you on a weekend?
On the weekend, you are most likely to find me getting hands on with the BBQ (when we're lucky enough to have some sunshine!) or playing records in my kitchen.
Read more around our commitment to investing in our people here.