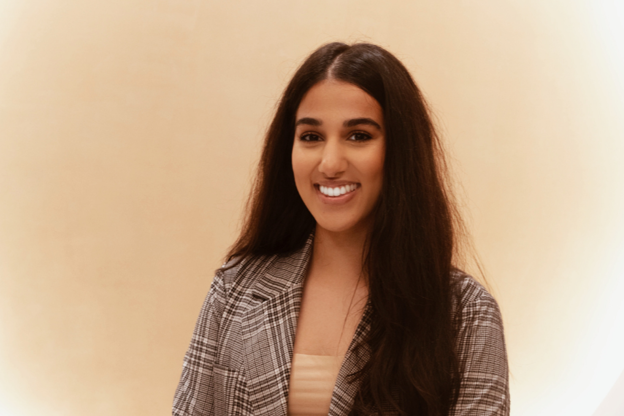 First things first- tell us a little about yourself!
Hi, I'm Zeenie and I'm a part of the Payroll team here at Bar2 as our Payroll Team Lead.
After graduating from university, I chose to make the leap straight into full time work and kick started my career as a payroll assistant for an accounting firm. After two years, I made the move to Bar2 and have been here ever since!
Outside of work, I enjoy taking myself on all sorts of adventures across different parts of the world! When this isn't possible, I love to explore the beauty around us (and by that I mean London!), and venture out into the city with my family and friends for an afternoon full of food and drinks!
How have you been making the most of lockdown?
Lockdown for me has meant that I have been presented with the perfect opportunity to focus on myself! Working from home has allowed me to take up a new hobby which I'd have never seen myself doing before… cooking!
This time spent at home has enabled me to focus on my own wellbeing by eating much healthier lunches and incorporating daily exercise into my routine - which may come as a surprise to some, as if you know me you'd know I'm not a huge fan of the word 'exercise'!
Why Bar2?
Having worked at Bar2 for over 4 years now, I have been lucky enough to witness us grow both as a business and as a team. The thing I like the most about working for Bar2 is that there is always room for progression and having been promoted from Accounts Assistant to Payroll Team Lead within a short space of time, this provides the perfect example!
What's your favourite thing about being our Payroll Team Lead?
My favourite thing about being Payroll Team lead is the fact that within my role I get to work closely with clients (new and existing!) on a daily basis and build long-lasting, meaningful relationships. I love that I get to meet new people every day and get a great satisfaction out of making our clients happy.
Not only this, I love being a part of such a friendly and supportive team. My teammates are always willing to go that extra mile to help each other out which really makes all the difference both to the working environment and most importantly customer journey!
And what are you most looking forward to for the next 12 months?
The thing I'm most looking forward to in the next 12 months now that freedom day has finally arrived, is escaping away to somewhere other than England – there's nothing more I love than relaxing on the beach with a classic cocktail in my hand!
Where are we most likely to find you on a weekend?
On the weekend you'll most likely find me carrying out a little retail therapy or at a lovely restaurant with my friends and family.
Read more around our commitment to investing in our people here.