Here at Bar2, we're committed to ensuring that all employees are treated and rewarded fairly - irrespective of age, gender, ethnicity, religion and/or belief, sexual orientation, and disability.
We prioritise the success of each individual employed by us, and we work hard daily to ensure that we consistently create an environment where our employees feel empowered, represented, and encouraged to achieve success.
The annual gender pay gap report is designed to highlight inequality within businesses and aims to encourage employers to take the necessary steps required to create a more inclusive, diverse and equal organisation.
The gender pay gap report
As a business employing over 2500 monthly contractors, Bar2064 reports the required Gender Pay Gap data as of the "Snapshot Date" 5th April 2021.
Mean (average) gender pay gap of
16.1%
Median gender pay gap of
-12.7%
This gender pay gap - which appears to favour female employees - masks the fact that our male and female employees work in distinct sectors and that, on average, female employees are engaged in occupations which command higher hourly rates of pay simply by reference to the skills, experience and qualifications required. In other words, the occupations of male and female members of staff are not directly comparable.
Whilst male members of staff are predominantly engaged in construction operations including site labour, mates and other trades; the female members of staff are engaged in health and social care, nursing, office administration and consulting positions.
View the full report here.
Our commitment to supporting women to flourish in the workplace is proven by several business characteristics:
A workforce made up of more women than men
A management team made up of more women than men
A reinvigorated women's network
A focus on recruiting and retaining women across the business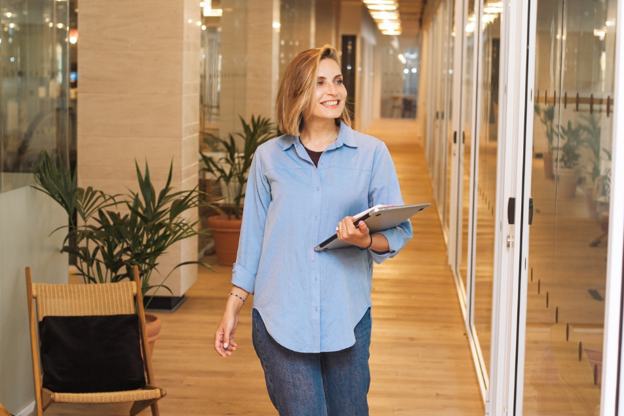 What are Bar2 doing to create a fair and inclusive environment?
At Bar2, we have specific measures in place to help contribute towards not only closing the gender pay gap, but also ensuring that we promote the fair treatment of employees throughout our business. Internally, we offer flexible working practices including remote working and flexible working hours to all staff and ensure that we provide an adequate level of support for employees returning to work from a career break.
Due to the nature of our business - when it comes to our partners - we actively encourage every business we collaborate with to take an impartial and transparent approach within their hiring processes, by showing salary ranges on job advertisements and offering clear rewards and promotions across their business.
As a business committed to creating a fair and inclusive environment for our employees; we're continually reviewing our policies to discover ways in which we can improve and better our service offerings to teams. We continually reflect on our processes - ensuring that they meet our business' values, and that they encourage the correct actions and behaviour in our people.
Over the coming months and years, we intend to continue to work on implementing new measures into our business that will allow our employees to feel fully supported within the workplace.