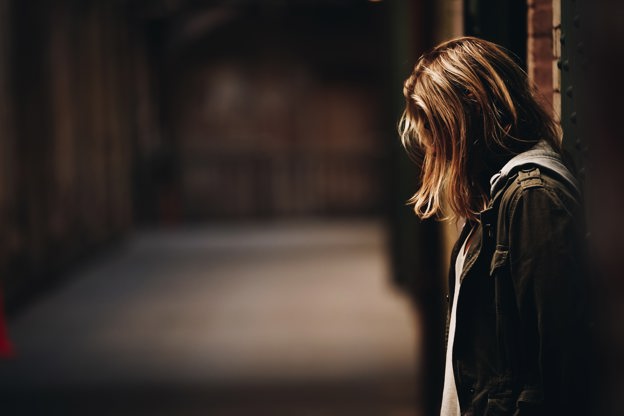 With a shocking 2,688 people estimated to be sleeping rough on a single night in the UK, and this number continuing to rise daily, it's never been so important that we come together this World Homeless Day, to continue to raise awareness and provide support to those vulnerable to homelessness.
World Homeless Day is an annual event running each year on 10th October that aims to draw attention to the devastating effects of homelessness. With many people unaware of the long list of mental and physical effects that homelessness can have on an individual, it's important we help educate others on the severity of this issue and expose the different types of hidden homelessness that may be happening right under our noses.
We've spoken to our charity partners Herts Young Homeless, to talk a little bit more about World Homeless Day and how we can work together to fight homelessness.
We hear from Maureen Bridger, Corporate Partnerships Officer at our charity, Herts Young Homeless
Tell us a little bit about your views as a charity on how Homelessness needs to change!
World Homeless Day raises awareness of local homelessness through a variety of strategies such as providing education on the issue, donating to homelessness causes and volunteering to support local service providers and charities.
The event emerged from online discussions between various people working to respond to homelessness from many parts of the world. Since being founded back in 2010, the event has been observed on every continent in the world apart from Antarctica, across a long list of countries!
At Herts Young Homeless, our vision is a world where all young people have a home. With the biggest cause of youth homelessness being family breakdown, as a society, we need to work towards a future where there is less of a pressure pot for families, with fewer financial and domestic pressures which can cause anger and conflict at home to arise.
On top of this, more needs to be done to support the mental health of young people and families and we need to offer more support to care leavers and vulnerable children who are at risk of exploitation from gangs and violence. As a charity, we are committed to working with our partners to offer the best information, advice and support to those who are homeless or at risk of homelessness.
So what do you hope to achieve from World Homeless Day this year?
The purpose of World Homeless Day is to create awareness for the cause. By creating awareness about the issue of youth homelessness, Herts Young Homeless can continue to create solutions to prevent and hopefully eradicate homelessness amongst young people in Hertfordshire.
Our mission is to prevent homelessness by empowering individuals to make positive informed choices, so to do so, we give young people the tools and support to make these informed choices about their future, to help make a positive impact on their lives.
How can we educate one another on the rising issues around homelessness?
First off, it's important to be aware that the homelessness you see on the street is just the tip of the iceberg! This is one of the most common misconceptions we hear as a charity and it's important we educate others that this is only a minority of the types of homelessness.
Lots of homelessness is hidden. Young people are sofa surfing or living in hostels or even in violent homes, so working together to create awareness through events such as World Homeless Day, makes all the difference to helping solve these issues.
As a charity, this summer we launched our most well-known sofa surfing campaign, in the aim to help raise awareness for others around sofa surfing as a hidden form of homelessness and to provide further information for others on how we can support those experiencing homelessness through our range of services. You can find out more information on sofa surfing here.
So how do we get involved in supporting? What future events are in the pipeline?
Here at Herts Young Homeless, we offer many ways for you to get involved in helping to make a difference to someone's life. Our most recognised way of fundraising is through our events. Our events run all year round, and give you the opportunity to get stuck in, and help contribute to raising awareness around homelessness. Whether you choose to run an event and show off a little more of your creative side or choose to set yourself a goal for taking part in an activity, there's an event for everyone!
Currently, our two largest fundraisers are coming up!
Our annual Sleepout – Taking place on 19th November in St Albans, our annual sleepout allows people to get together to show their support for vulnerable people experiencing the effects of homelessness. We hope to raise a huge £30,000 from this year's sleepout, so grab your sleeping bags, pillows and friends and get involved! We also provide the chance for you to sleep out at home.
The Big Give – This match funding campaign running from 30th November until 7th December gives our supporters the chance to double any donation made, all for free! Keep an eye on our fundraising calendar for further information to be released very soon!
It sounds like these events must be super successful - what are your goals for fundraising this/next year? 
This year our fundraising target is £388,000. Over the past 6 years our funding has changed a lot – we used to receive 75% statutory funding, now less than 50% of our income comes from statutory funding, so our income from our Fundraising function has had to increase massively, and by the amazing help from our supporters, they make this figure possible!
How we're supporting World Homeless Day 2021
Here at Bar2, we're passionate about supporting local charity Herts Young Homeless in order to spread awareness and raise crucial funds to help provide support to those who are most vulnerable.
With World Homeless Day at the heart of what our charity aims to achieve, we are supporting the calendar event by actively educating all of our team on homelessness and its effects on individuals' physical and mental health, as well as the different forms of hidden homelessness. Not only this, but we're going to be encouraging all of our employees to help spread the word to our wider network in the hope to make a difference to someone's life.
View more around our dedication to supporting Herts Young Homeless here.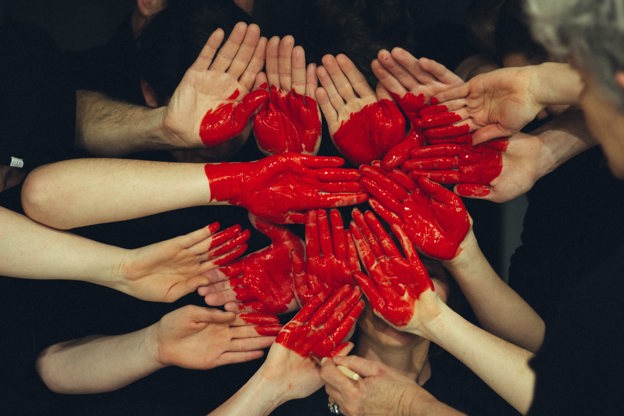 Looking to get involved?
There are many ways that you can get involved with supporting World Homeless Day 2021. You could learn and educate others on the risk factors of homelessness, donate to a homelessness charity, volunteer at a local homelessness charity or even host your very own fundraiser!
Alternatively, you can head over to our LinkedIn, Facebook and Instagram to get involved in the conversation.