Introducing an apprenticeship scheme into your business can present many benefits for yourself as an employer. It can be hugely beneficial towards developing the overall skills within your organisation and can have a vast effect on your business' total productivity.
In light of National Apprenticeship week, we've covered some of the basics around the apprenticeship levy, including what it is and the benefits these present for employers.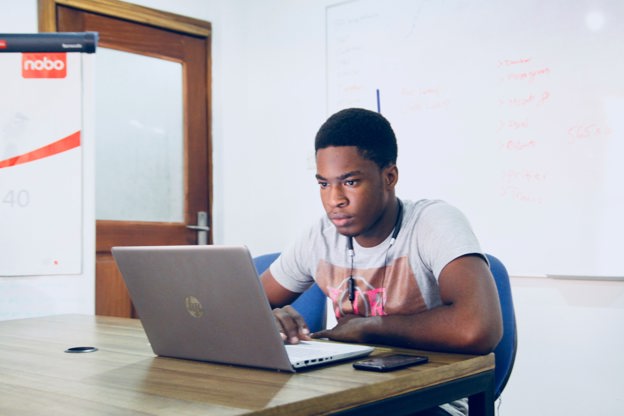 What is the apprenticeship levy?
The apprenticeship levy is a form of business tax introduced by the government in April 2017, to provide further support and funding towards apprenticeship schemes across the UK. The levy aims at encouraging employers to invest in and create apprenticeships, whilst supporting the government's wider plans to deliver a shift in apprenticeship uptake and quality.
Who needs to pay the Apprenticeship Levy?
Businesses with an annual pay bill of over £3 million are required to contribute towards the apprenticeship levy to show their investment into apprenticeships schemes. If a business holds a pay bill of less than £3 million but is connected to other companies and charities for employment allowance purposes that result in a pay bill above £3 million; they are then also required to pay the apprenticeship levy.
The current levy rate sits at 0.5% of an employers' pay bill and is collected monthly by the government via PAYE. The funds are then topped up monthly with a 10% government contribution.
What can the levy contribute towards?
The apprenticeship levy funds can be used towards the training and assessing of apprentices with an approved training provider and assessment organisation up to the funding band maximum.
Find your local approved training provider.
Unfortunately, it is not eligible to be used towards
Wages
Statutory licenses to practice
Travel and subsidiary costs
Managerial costs
Traineeships
Work placement programmes
The costs of setting up an apprenticeship programme.
Benefits for employers
Although the process of hiring an apprentice can sometimes feel lengthy, the benefits that come from introducing a new member of the team, who is eager to learn and has fresh perspectives and ideas for your business, is invaluable.
Not only this, but apprenticeships provide a long-term solution to bridging the skills gap due to their focus on developing the skills of individuals, in a way which is suited to the requirements of an organisation.
Apprenticeship schemes also offer the perfect opportunity for businesses to invest into training new members of staff; improving talent from inside your business' four walls.
Upskilling your current workforce
Apprenticeship schemes offer the perfect opportunity for businesses to invest in upskilling existing staff through a variety of advanced skilled training courses.  
With courses ranging from entry level, all the way up to degree level; employers can provide their teams with the ability to expand on their current skillset and allow them to explore their talent further than existing job specs.
By allowing your current workforce to study a formal qualification alongside their employment; apprenticeships offer the chance to feed team members with the valuable skills, knowledge, and drive to succeed within your business.
Holding onto talent
In addition to helping your team gain further skills, hiring an apprentice into businesses has also shown to improve staff retention.
With reports revealing that a huge 65% of apprentices stay working for the company that trained them, and 69% of employers confirming that apprenticeship schemes improve staff retention across their business (Training Journal); it is clear to see that adopting these schemes can reduce the need to hire and train up new members of staff in the future.
Financial government incentive
Giving the opportunity for young people to experience life as part of an established workforce can be instrumental in their development and skills growth. Many young people use the opportunity of an apprenticeship to kickstart their career and land their feet in an industry that they are passionate about and talented in.
To encourage businesses to invest in younger workers, the government offer a £1000 incentive to contribute towards the costs of hiring; giving young people the chance to gain the valuable skills they need to thrive.
You can view further information around the benefits of hiring an apprentice here.
How can we support you?
Our friendly team of experts are always on hand to offer support and guidance when it comes down to demonstrating full compliance of apprenticeship schemes. Simply get in touch using our contact form below:
For additional support and advice on apprenticeship levy benefits for employers, you can visit the Training Journal or Real Business website.
Click here to view more around our commitment to investing into our people.
To receive the latest and greatest from the payroll world straight to your inbox, you can sign up to our monthly newsletter here: