What is it?
From 1st March 2021, the domestic VAT reverse charge is coming into effect within the construction industry and is set to affect VAT registered businesses who supply/receive services reported under the construction industry scheme (CIS).
This change means that the responsibility of accounting for VAT will switch to the contractor, and the supplier will no longer charge for the VAT on certain construction supplies and services (unless the customer is not VAT registered). In short, for specified services and supplies provided by a supplier, the contractor will now pay the VAT to HMRC direct.
Gov.uk has confirmed 2 extensive lists of specified services where you must or must not use the new reverse charge:
When you must use the reverse charge
You must use the reverse charge for the following services:
constructing, altering, repairing, extending, demolishing or dismantling buildings or structures (whether permanent or not), including offshore installation services
constructing, altering, repairing, extending, demolishing of any works forming, or planned to form, part of the land, including (in particular) walls, roadworks, power lines, electronic communications equipment, aircraft runways, railways, inland waterways, docks and harbours, pipelines, reservoirs, water mains, wells, sewers, industrial plant and installations for purposes of land drainage, coast protection or defence
installing heating, lighting, air-conditioning, ventilation, power supply, drainage, sanitation, water supply or fire protection systems in any building or structure
internal cleaning of buildings and structures, so far as carried out in the course of their construction, alteration, repair, extension or restoration
painting or decorating the inside or the external surfaces of any building or structure
services which form an integral part of, or are part of the preparation or completion of the services described above - including site clearance, earth-moving, excavation, tunnelling and boring, laying of foundations, erection of scaffolding, site restoration, landscaping and the provision of roadways and other access works
When you must not use the reverse charge
You must not use the charge for the following services, when supplied on their own:
drilling for, or extracting, oil or natural gas
extracting minerals (using underground or surface working) and tunnelling, boring, or construction of underground works, for this purpose
manufacturing building or engineering components or equipment, materials, plant or machinery, or delivering any of these to site
manufacturing components for heating, lighting, air-conditioning, ventilation, power supply, drainage, sanitation, water supply or fire protection systems, or delivering any of these to site
the professional work of architects or surveyors, or of building, engineering, interior or exterior decoration and landscape consultants
making, installing and repairing art works such as sculptures, murals and other items that are purely artistic signwriting and erecting, installing and repairing signboards and advertisements
installing seating, blinds and shutters
installing security systems, including burglar alarms, closed circuit television and public address systems
Why?
HMRC would like to combat the increased level of VAT fraud and 'missing trader' cases in the UK throughout the construction industry. For example, whereby suppliers have previously charged customers VAT for their services, then subsequently withheld paying their VAT bill or closing their businesses…essentially taking a profit that doesn't belong to them!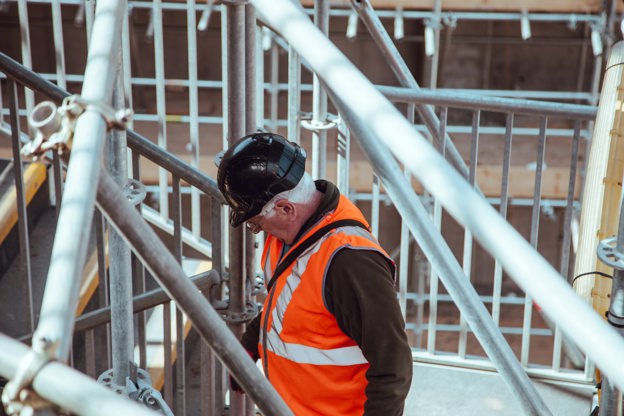 Exempt businesses and individuals
HMRC have also specified which businesses and individuals providing services and supplies are exempt from the changes within the CIS industry:
Services supplied to non-VAT registered businesses or individual's – the supplier will invoice in the normal way accounting for VAT
Labour only suppliers – Supplying staff is not considered as supplying construction services therefore HMRC guidance confirms agencies or umbrella companies will continue to charge VAT as normal, as workers are employed or paid by the employment business not the construction business
Services supplied to an end – landlords etc
Zero-rated services – Charges only apply to standard and reduced rate VAT services not zero-rated
Overseas – The new rules only apply to UK building and construction services
So, what does this mean for you?
For VAT registered CIS customers and contractors
From 1st March 2021 you will need to account for both input and output VAT on specified constructions services received from VAT registered suppliers. You'll need to check your accounting and invoicing software has this facility available to aid your new accounting responsibilities.
For VAT registered CIS suppliers and sub-contractors
From 1st March 2021, when supplying specified services to a VAT and CIS registered customer, you no longer need to account for VAT on your invoice. You'll need to inform the customer the reverse charge is applied and therefore the VAT is now the customer's responsibility.
Still unsure if the Domestic VAT reverse charge affects you? Contact our amazing team via our WhatsApp service and they will be happy to explain further!
To receive the latest and greatest from the payroll world straight to your inbox, you can sign up to our monthly newsletter here: