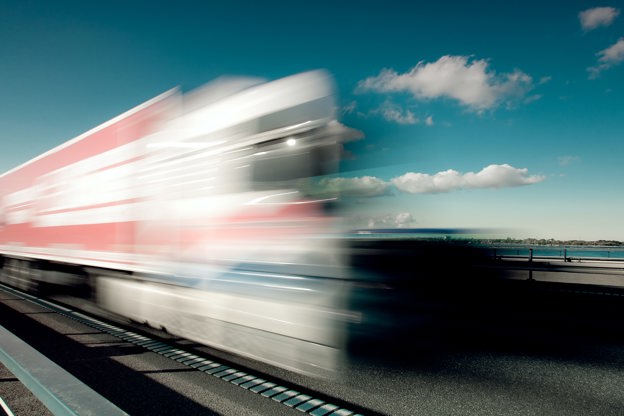 With whispers of another potential lockdown coming to the UK, the economy is well and truly in the midst of a slow and expensive recovery. After tackling 18 months of restrictions to normal life already, we have slowly but surely seen businesses and supply chains make important, flexible, and effective changes to get back up and running and ensure resilience in the case of another similar lockdown scenario.
Just as we begin to establish our new ways of working in a post-pandemic Britain, in a twisted fate, we have found ourselves in another economic disaster where the long-term shortfall in HGV drivers has plummeted deeper than ever before; leaving our supermarkets, shops and petrol stations empty.
Recent findings by the RHA indicate a massive shortfall of almost 100,000 drivers and with the festive season just around the corner, critical supply chains are failing. Brexit, IR35 and COVID-19 have all paid a key part in the depreciation of HGV drivers in the UK, but how does the government plan to take action when it comes to re-establishing our driving workforce?
Firstly, we look at the fundamental causes of this rapid decline.
IR35
The update to the IR35 guidelines released in April 2021 has proved a significant factor towards the UK's current shortage of drivers. The ability to scale up and down in line with demand has always provided the flexibility that our national supply chain requires. In removing this flexibility, we have seen rising costs that have ultimately pushed many away from the UK labour market.
With many end hirers finding it difficult to navigate this complicated area of employment law; maintaining happy and flexible workforces has proved challenging. Regarding IR35, RHA Chief Executive Richard Burnett wrote: "The introduction of IR35 has resulted in agency labour withdrawing their services as low-profit margin logistics businesses (typically 2-3 per cent) cannot sustain demands for £5-£6 per hour rate increases."
These low profit margins and logistical issues have been distinguished as the main issue in causing the shortage of drivers as the number of individuals withdrawing from the profession continues to rise daily. As a result, supply chains all over the UK have been impacted, and it's safe to say people have noticed they can no longer find all of their favourite products on the shelves anymore. As the shortage continues to get worse and worse by the day, Britain's biggest supermarket Tesco has reported a large increase in the amount of waste they are having to create due to late deliveries.
In addition, new restrictions for agencies engaging with contractors outside of IR35 has resulted in many making the decision to withdraw from the industry as being placed on payroll leaves the possibility of a significant cut to their take home pay. Those UK drivers have given up their career as an HGV driver, while European drivers have taken the opportunity to seek employment where their net pay will be higher and closer to home.
Whilst some employers have increased drivers' day rates to compensate for additional deductions in pay due to an inside IR35 status determination; this hasn't been the case for all and the pressure on earnings has evidently resulted in a huge number of resignations and self-furloughing, adding yet again, even more fuel to the fire.
The shortage is now peaking and has caused the government to act by extending the legal limit of hours drivers can work in a week. However, are the government creating only a small amount of additional capacity but, putting the drivers and other road users safety at risk?


"The introduction of IR35 has resulted in agency labour withdrawing their services as low-profit margin logistics businesses (typically 2-3 per cent) cannot sustain demands for £5-£6 per hour rate increases." (Richard Burnett, RHA)
Brexit and the EU settlement scheme
Brexit, along with the EU settlement scheme, has played a key part in the UK driver shortage.
With a large portion of HGV drivers coming from Europe, Brexit and the EU settlement scheme has meant that many of these workers have now moved back to their home countries or to other locations within the EU.
But what factors have impacted this?
Government policy has resulted in tougher border controls and a reduction in dependency on migrant labour to perform UK based work. With a combination of "astronomically high immigration application fees, the continued policy of indefinite detention, the sheer complexity of the rules and the enforced separation of some families" – or as Teresa May famously coined – a "really hostile environment"; it's no wonder that an unforgiveable number of our European workers decided to return to their homes, leaving the UK economy well and truly on its knees.
Leaving the single market resulted in the end of freedom of movement and has meant that the Europeans in the driving industry have had to experience first-hand the difficulty the new border bureaucracy has caused when trying to enter the UK.
Prior to Brexit, there were no restrictions for hiring businesses of Europeans, making it easy for both the business and the worker to move with demand. However, now that the UK is no longer a part of the EU, this process has become increasingly more strenuous and has caused migrants to be driven away from coming to, or staying in, the UK.
With the delivery of the EU settlement scheme in 2020/2021, our long-standing, hard-working EU friends were given the laborious task of applying for settled status in order to remain a welcomed part of the UK workforce. Without either of these statuses, new immigration policies have resulted in working visas only being issued on a points-based system in which candidates are required to hold a certification in the English language and be seeking a job of a high enough skill level…yet further barriers for a sector drastically short of skilled and available workers.
In addition, the alternative option for jobseekers; applying for a special short-term visa whereby the decision is based on having a sectoral requirement, instead of income, means that employees have no right to change workplace without losing their right to work in the UK. With such pressures on labour demand in the driving sector and testing unable to graduate enough new drivers quickly, it's hard to see a way past relaxing the rules surrounding migrant labour.
Read more around how serious driver shortages are becoming on the BBC.
COVID-19
Another factor largely affecting the current UK driver crisis has been COVID-19 and the consequential 'ping-demic'. With the pandemic taking control of the country in March 2020, we are still feeling the effects as we approach the close of 2021 and inevitably, the driving industry has come to a halt when it comes to onboarding new drivers to help support demands of businesses.
As the UK has worked its way through a handful of lockdowns, those hoping to pursue a career within the driving industry have been unable to get behind the wheel and learn with an instructor, due to social distancing measures. Additionally, those who are ready to take their tests, have been unable to do so as test centres have been forced to close periodically over the past 18 months. For those already holding a license, government travel restrictions, difficulties in accessing test kits and most significantly, the fear of transmitting the virus led to a steep downturn in availability of essential drivers.
With the average age of an HGV driver placed at 53; we have seen an unforgiving turnover of workers retiring. With the above aspects limiting the exposure and opportunity of a driving career for youngsters and only 2% of current drivers under the age of 25, we are left in a position where we are losing vital team members quicker than we are gaining them.
The effects of the pandemic continue to reverberate through the UK economy and latest reports suggest there is now a shortage of more than 100,000 drivers in the UK (BBC) – so what are the government doing to rectify these startling numbers?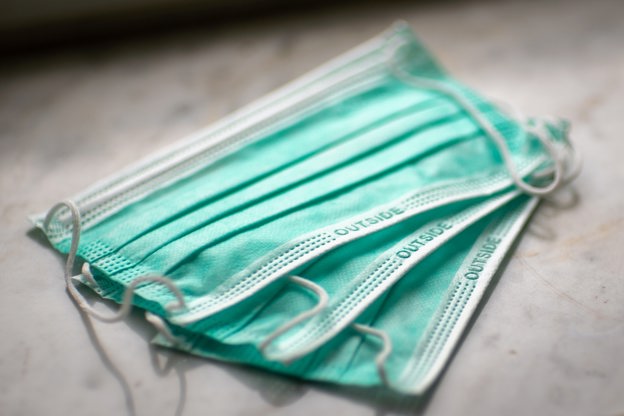 What are the government doing?
The government are implementing a number of measures in order to tackle the current UK HGV driver shortages:
Up to 50,000 more HGV driving tests will be made available each year
HGV driving tests will be restructured so that drivers will only need to take one test to drive both a rigid and articulated lorry, rather than taking two separate tests spaced three weeks apart
Tests will be made shorter by removing the 'reversing exercise' element
Car drivers will no longer need to take another test to tow a trailer or caravan, allowing room for roughly 30,000 more HGV tests to be conducted each year
Temporary relaxation of the drivers' hours rules meaning drivers can now increase daily driving limit from 9 hours to 11 hours, twice a week
Even with the above support, the UK driver shortage will not be fixed with quick, short-term remedies.  Prioritisation, a long-term strategy, a rethink of our current right to work guidelines and consistent government backing will be the only way to bring much needed stability back to the UK's supply chain.
Read more around the government's plans to further tackle HGV driver shortage here.
To receive the latest and greatest from the payroll world straight to your inbox, you can sign up to our monthly newsletter here: