As a contractor, you're likely to be aware of some of the benefits that an umbrella service can offer you. Here at Bar2, we believe that all the ins and outs of what we do should be transparent, so buckle up – we're revealing all there is to know!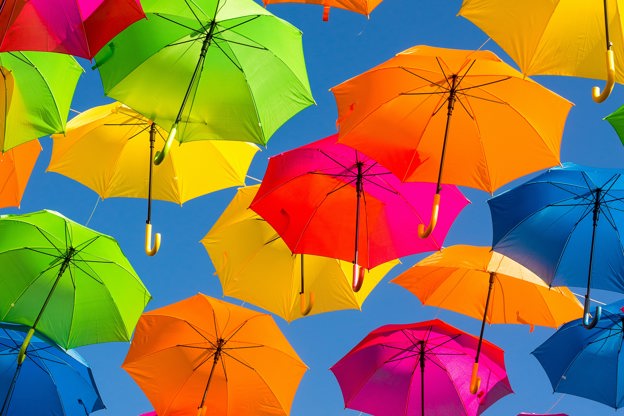 What is an umbrella company?
In basic terms, an umbrella company directly employs temporary workforces.
Despite the many benefits of choosing the 'temp life', unfortunately flexible working comes with regular changes to employers and contracts, which can ultimately prove a total headache when it comes to managing your own taxes & pension.
Umbrella schemes are designed to eliminate this hassle by ensuring that all the deductions for employment taxes, personal taxes, pension contributions and fees are managed; whilst seamlessly processing each and every one of your timesheets, regardless of the contract you are working on.
Through acting as your direct employer, umbrella businesses will manage all your administration; including calculation of your Tax & NI contributions and payments to HMRC, as well as aiding you with any additional insurance support you may require.
So how does it work?
Step 1: You are placed on a new contract through an agency or end client
Step 2: You decide that Umbrella PAYE is your payment method of choice and decide to sign up with Bar2 – we then become your employer
Step 3: You put in a great shift, we receive your timesheet from your agency or end-client, then calculate your pay and subtract any PAYE and NI deductions
Step 4: We invoice your agency or end-client
Step 5: You receive your payslip and are paid weekly
Benefits of working through an Umbrella Company
Continuous employment and easy access
No more endless P45's and registration forms! By enrolling through an umbrella service, you can eliminate the hassle of switching employer with each new contract as your employment status remains employed through us, regardless of the contract you are working on.
Guaranteed peace of mind
Forget all those lost hours completing your self-assessment! An Umbrella business takes ownership of the payroll and compliance for your function within the supply chain. We ensure that all the deductions for employment taxes, personal taxes, pension contributions and fees are managed our end …leaving you without the stress of unexpected tax bills.
Easy and simple processes
Not only will an umbrella company cover all aspects of your payroll, but the processes on your side are kept simple and hassle free. We use state-of-the-art technology to register our contractors one-time only and work in partnership with a leading accounts product to ensure you are always paid in a timely and accurate manner. Once registered, all you have to do is send over your timesheets to us and let our team of experts take it from there!
Employee benefits
As an 'employee' of an umbrella company, you have access to certain benefits that you wouldn't have access to as a self-employed contractor. Perks such as statutory sick pay, maternity pay, and paternity pay offer a sense of security for any personal circumstances that may occur whilst on the job.
So why Bar2?
Through choosing to be paid through Bar2, you will receive a whole heap of fantastic perks such as,
Your own dedicated account manager to make sure your journey is always as simple and seamless as possible. See more on who you'll be communicating with here!
Access to the MyDigitalAccounts online expenses portal 
Comprehensive 24-hour personal accident insurance to provide a weekly sum or capital sum if you are unable to work due to accidental injury, either inside or outside of work – giving peace of mind for you and your family
The ability to change contracts and agencies whilst staying with the same payroll provider. You can use Bar2 to manage your money no matter who you choose to work for; so no more re-registering, no more P45's, no more emergency tax – and you will maintain your engagement status all year round.
Text message confirmation as soon as you're paid so you know exactly when you can access your money
Access to our WhatsApp chat function for quick and easy support without waiting on hold!
Bilingual team members, so if English isn't your first language, you can rest assured that everything you need or want to know will be explained clearly
Want to stay in the loop with the most up-to date contractor support? Sign up to our free newsletter editions: