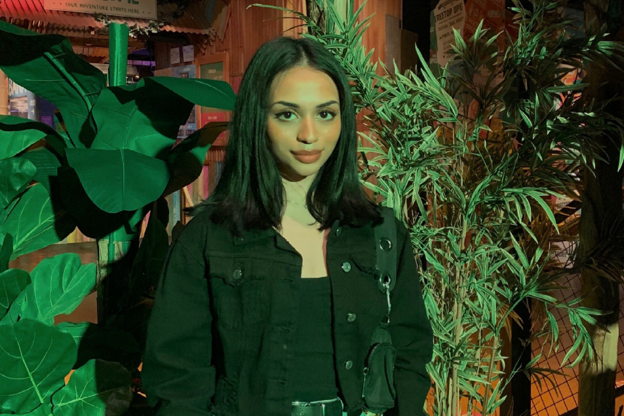 First things first- tell us a little about yourself!
Hi I'm Charmi and I'm the Head of Compliance here at Bar2.
Throughout school, I've always had a keen interest in law, so pretty early on in my life I knew that I wanted to explore the topic further.
After graduating from De Montfort University with a 2:1 in business law, I decided to dive straight into the world of full-time work and successfully landed my first role as an Assistant Account Manager here at Bar2. By studying a degree in business law, I've had the opportunity to develop my expertise across many areas of tax and employment law.
Outside of work, I enjoy socialising with my friends at bars and restaurants, and (occasionally!) like to head to the gym to work off the food and drinks that I'd consumed the night before!
How have you been making the most of working from home?
If I'm honest, working from home hasn't been easy for me.
As a social butterfly, I tend to thrive on the energy of those around me therefore, being physically isolated from my colleagues for such a long period of time has been a huge challenge!
Saying this, I feel that I have gained a much deeper understanding on the importance of work-life balance since working from home. Working from home has meant that I've able to head out for a walk during my lunch hours to take some time away from the desk, and has given me the opportunity to use my normal commute time for more proactive tasks such as heading to the gym - something that I'd never had imagined myself saying!
Why Bar2?
The thing I love most about working for Bar2 has to be the fact that the company holds such strong values toward both their partners and employees. You'll always find that Bar2 are honest and open with their employees, which for me is hugely important when working for any company.
I instantly noticed this when being interviewed to join the Bar2 team as they showed a genuine interest into finding out more about me as a person, rather than pitching me the standard list of pre-set interview questions (that you tend to find at most companies!).
What's your favourite thing about being our Head of Compliance? 
The thing I love most about being our Head of Compliance, is having the ability to constantly challenge and work my brain!
What also helps is being able to be a part of the amazing team we have here at Bar2 which makes each and every day unique and exciting to be a part of!
What are you most looking forward to for the next 12 months?
Within the next 12 months, I'm most looking forward to progressing within my new role as Head of Compliance. With so many exciting projects in the pipeline, I can't wait to see what the next 12 months hold!
Outside of work, I'm looking forward to hopping on a plane (once or twice!) to anywhere that provides cocktails and some sun! I'm also looking forward to making up for some of the amazing festivals that I've missed out on over the past couple of years.
Where are we most likely to find you on a weekend?
On the weekend, you're most likely to find me out with my friends at the local bowling alley or on a romantic date night in the city – as it's my favourite place to be!
Read more around our commitment to investing in our people here.