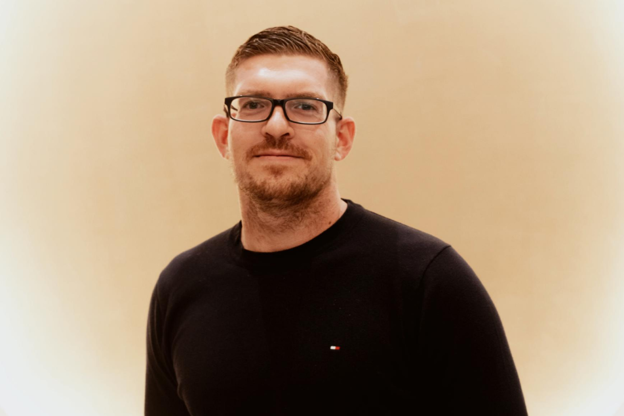 First things first - tell us a little about yourself!
Hi! I'm Joe and I'm the Customer Service Manager here at Bar2. My career initially began in recruitment, working for an agency that specialised in the construction, rail and fire & security sectors; and after building up a foundation of knowledge and experience within those sectors, I finally made the move over to Bar2.
My very first position as Customer Service Consultant required me to advise our partners on how our services can benefit them, and ultimately guiding them in finding those that worked best for both their business and their contractors.
The skills I have learnt over the years in both the recruitment industry and umbrella payroll industry go hand in hand, and I have been able use this to my advantage to help build a customer service department with extensive knowledge of the client journey - starting from the first day on assignment to the point of receiving payment.
How have you been making the most of lockdown?
The unfortunate events of Covid-19 and the lockdown period was definitely a crazy time for us! Change is hard and its learning to adapt to change that allows people (and businesses) to grow. For me personally, I've gained a whole new perspective on the importance of work-life balance. Before Covid, I would never have considered working from home as achievable, but it's now become the new norm for the Bar2 team and we're constantly working towards a culture that lends itself to flexibility and supportiveness. 
So why Bar2?
Bar2 has been all about opportunities for me. The team have given me the freedom to develop a successful customer service team that continues to expand, as well as ensuring that I am given the support and opportunities to help mature my own career. The constant growth and evolution of Bar2 - particular in 2020 - is what really keeps me on my toes, and it's extremely satisfying to see my team progress in their own career journeys.
And what are you most looking forward to for the next 12 months? 
I think for a lot of businesses, the next 12 months will be tough, and each will have their own unique challenges. Challenges can present opportunities and at Bar2 our goal is to continue to grow despite the pandemic. Expanding our teams will ultimately allow us to expand our service offerings, and I am excited to get stuck into working with new technology and products designed to ease the customer journey.
Where are we most likely to find you on a weekend?
If your looking out for me on the weekend, I'll probably be on the golf course or in the gym.