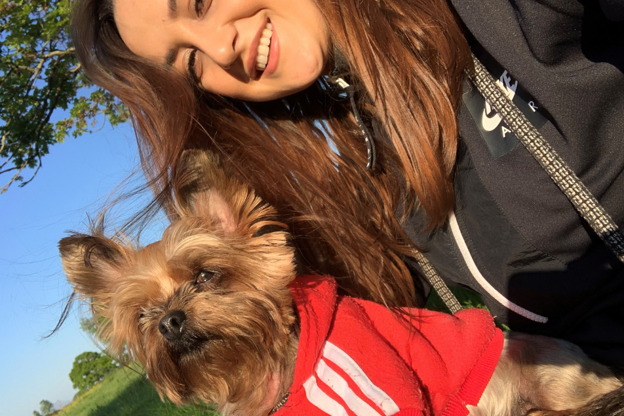 First things first- tell us a little about yourself!
Hi, I'm Raluca and I'm a part of the Onboarding team here at Bar2 as our Assistant Account Manager.
After graduating from university with an English and Spanish degree, I chose to head down into the pathway of full-time work, and joined the team as a Customer Representative two years ago now. Since then, I have been promoted to the role of Assistant Account manager, and this has been one of my biggest achievements to date!
Outside of work, I enjoy spending time with my friends (don't we all!), especially as we have a set routine of playing board games every weekend and hosting our very own 'come dine with me' experience.
How have you been making the most of working from home?
Truthfully…the snack cupboard has become my best friend! From working just a few small steps away from the kitchen, working from home has made it hard to avoid those naughty treats we all crave throughout the day!
However, on a plus, working from home has meant that I have had the chance to focus on fulfilling my hobbies and interests that I'd never had much time for before. I've found that scheduling in regular visits to the gym in my lunch break, has really helped me to manage my mental wellbeing – on top of helping me steer clear of the kitchen!
Why Bar2?
The thing that stands out for me about Bar2, is their true dedication to supporting their employees. Right from training to support employees' knowledge and expertise to better their day-to-day tasks, through to flexibility in meeting their personal needs - Bar2 are always striving to motivate their employees to succeed within their roles!
Alongside this, I love the culture side of the business. I really love that the business holds quarterly groups outings, giving people a chance to socialise and communicate on a level that involves anything but work! Not only this, but it's amazing to see the business show a clear investment into supporting diversity and inclusion initiatives throughout the year.
What's your favourite thing about being our Assistant Account Manager?
The thing I love most about being our Assistant Account Manager, is having the ability to play a key part in helping out across all areas of the onboarding team. Having worked in customer service prior to Bar2, I love that I am able to use this expertise with customers, to connect and build meaningful relationships with our clients and contractors. Over my time within the industry, I've learned that you can turn any situation around (no matter how bad it may seem!), if you just put your mind to it!
And what are you most looking forward to for the next 12 months?
The thing I'm most looking forward to in the next 12 months has to be travelling more – I'm a sucker for a romantic city break! 
Where are we most likely to find you on a weekend?
On the weekend you're most likely to find me at the cinema diving into a bucket of the largest popcorn I can find, or out on a long walk as an excuse to find cute dogs which I can play with!
Read more around our commitment to investing in our people here.