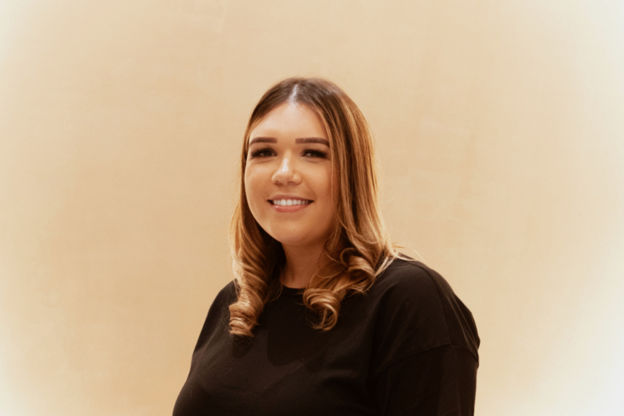 First things first - tell us a little about yourself!
Hey – I'm Amy and I'm an Account Manager here at Bar2. My favourite thing to do in my spare time is meet up with friends and family, exploring the London scene.
Professionally, my career path hasn't always felt set out for me. After finishing school, I enrolled in an apprenticeship to become a hairdresser, but shortly after realised that route just wasn't for me. I decided to take the leap to Bar2 as an Administrator in 2016 and have been here ever since! I have taken on various positions in the team, from Administrator, to Customer Service Advisor, to finally my current position of Account Manager. The skills and knowledge I have gained over the years within my roles has allowed me to obtain a great insight into the operations of each department at Bar2 and I can't wait for this to continue!
How have you been making the most of lockdown?
Lockdown - as I'm sure it's been for many - has been challenging, but also extremely rewarding. The transition from working in the office to working from home was a strange period for the team however, after a couple of months we really got into the swing of things and has turned out to be surprisingly more productive than imagined!
Over the past year, lockdown has given me the opportunity to fulfil interests and hobbies I felt I never had time for before. No more commuting means more time to venture outside on long walks to all the places on my doorstep that I've never been to before and it feels amazing to be exploring the great outdoors. Saying that - I've also re-discovered my love for binge watching Netflix series'!
So why Bar2?
Bar2 has been all about opportunities for me from the get-go! The team have given me the opportunity to grow and develop with our business right from the very beginning and after joining with very little experience, I have been given the tools to flourish within my career.
Not only this, but the people are simply amazing! My incredible team are always there to offer support and guidance to each other and are always striving to help others.
And what are you most looking forward to in the next 12 months?
Over next 12 months, I am most looking forward to watching our business grow. Despite the most challenging year, we are coming out of the pandemic fighting fit and I can't wait to see where the next year takes us in terms of the growth of teams and expanding of our service offerings. Watch this space!
Where are we most likely to find you on a weekend?
On the weekend, you are most likely to find me either at a brunch, or out doing some much-needed retail therapy with friends!