In a bid to support businesses in minimising the impact of the pandemic, the government announced that the temporary adjustment to right to work checks that allow checks to be completed online, has been extended to 5 April 2022.
The extension of the original August date, has been implemented to ensure that the correct measures are in place to support employers, whilst a more efficient and long-term strategy to managing right to work checks is established.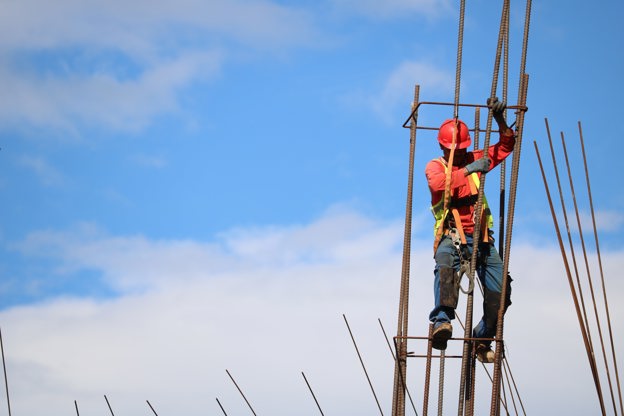 What are right to work checks?
A right to work check is a legal process that employers must follow in order to identify if an individual or worker has the right to work in the UK.
Right to work checks are required by employers prior to an individual commencing employment and can be carried out by checking the applicant's right to work online (if a share code has been provided).
If an individual is a EU citizen , online right to work checks apply, however for UK citizens original documents must be provided such as UK passport or birth certificate alongside proof of national insurance.
What's the latest update?
Previous guidance issued on 30 March 2020 covered several ways in which right to work checks from employers could remain in place amidst the challenges of the COVID-19 pandemic.
The government announced that right to work checks could be carried out via video call rather than face-to-face, and that job applicants or existing workers could send across scanned documents or photos, rather than originals.
Following a wave of positive feedback from employers on the ease of conducting right to work checks remotely, the government made the decision to defer the end date of this system to April 2022.
What checks must I do as an employer up until 5 April 2022?
As an employer, it's of vital importance that you continue to carry out sufficient right to work checks, in order to demonstrate full compliance and protect your business from any penalties and debarments from the Home Office.
Up until 5 April 2022, you must check an individual's right to work using the temporary COVID-19 adjusted check measures announced back in March 2020, where you will be prompted to:
ask a worker to submit a scanned copy or a photo of their original documents via email or using a mobile app
arrange a video call with workers asking them to hold up the original documents to the camera (checking them against the digital copy of the documents and recording the date you made the check)
use the online right to work checking service while doing a video call if the worker has a current Biometric Residence Permit or Biometric Residence Card or has been granted status under the EU Settlement Scheme or the points-based immigration system.
Dependant on the applicant's country of residence and region, different documentation is required in order to prove right to work – you can find a list of the breakdown here.
Any right to checks carried out between 30 March 2020 and 5 April 2022 remain valid, therefore there is no requirement to carry out retrospective checks on these individuals. To view further information on carrying out the correct right to work checks, you can visit the GOV.UK website.
How can we support you?
With vast experience within the UK's temporary labour market, our team of experts can ensure that you demonstrate your due care and not incur any undue financial risk when it comes down to carrying out right to work checks.
To book a chat with a member of our team, feel free to get in touch!
Want to know more?
You can visit our right to work checks blog to find our further information on why right to work checks are important to carry out as an employer and what documents are required to prove legal right to work in the UK.
To receive the latest and greatest from the payroll world straight to your inbox, you can sign up to our monthly newsletter here: