As the UK begins to transition out of (what feels like a never ending!) lockdown, you may be planning on returning to the office as the current 'work from home' guidelines from the government are lifted.
With working from home feeling like the norm for the past year, it's understandable to feel a little anxious about what the new normal will entail. For some people, this may be positive and exciting, however for many others this can be a stressful and uneasy time.
Whether you're worried about stepping back onto public transport or are nervous about interacting face-to-face with your employees again; there are many ways that you can begin to prepare yourself for the changes over the coming months. We've put together a short list of effective ways you can put your mind at ease during the (hopefully!) final steps to normality!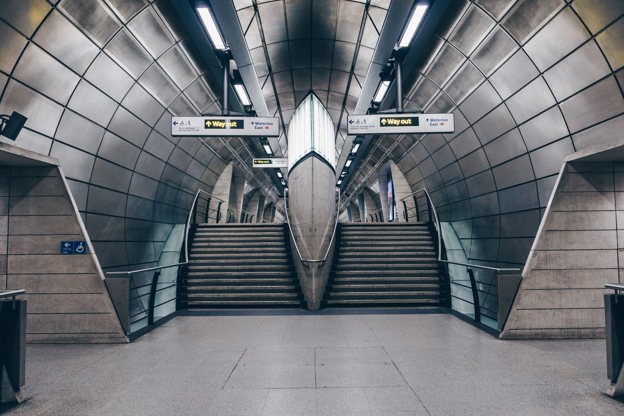 1. Talk to your employer
Reaching out to your employer is one of the most important things to do if you are feeling overwhelmed by the idea of returning to the office. Your employer's priority is to ensure a seamless transition for teams returning to the workplace, and that includes ensuring that employees are mentally prepared for the return.
Whether it's running through some important HR documentation with you, organising a phased return, or simply just having a chat through your concerns or worries; your employer is here to support you in this process and can answer any burning questions that are taking up your vital headspace. Your employer can also cover any policies that are being adhered to, as well as specifying any physical measures they are planning to put into place in the office for the safety and wellbeing of their staff. You may find your employer even offers internal support schemes for the wellbeing of their employees!
You can also discuss flexible working options if you still feel you are uncomfortable going into the office. Most employers have successfully adapted to working from home, so will most likely be able to come to an agreement to suit your needs.
2. Catch up with your employees
If you're feeling anxious about returning to the office the chances are, your friends are feeling the exact same. Why not set up a virtual catch up before you head back into the office to get the conversation flowing again, whilst in the comfort of your own home?!
First and foremost, this will give you an opportunity to get up to date with how life has changed for each other over the past year and help you to feel a little less 'in the dark' about your colleague's life! Having a quick natter with your work friends will ultimately give you a window to voice your emotions and thoughts about returning to work, and allows your fellow employee to do the same. You may discover you have similar thoughts or opinions and may find it useful to talk through these with each other before you head back into the office!
3. Plan a schedule and create your routine
Admit it. We've had it easy during lockdown. Being able to roll out of bed 5 minutes before the working day starts and dodging the morning Teams calls because you're still in your pyjamas has been commonplace for most of us!
Getting back into a routine and losing hours to the daily commute can feel daunting, however it's important to try to adapt back to your pre-covid routine, in order to feel fully prepared for your return to work. Whether it's waking up earlier and adjusting your sleeping pattern, making sure you get dressed for the working day, or simply creating a work schedule of your tasks for the upcoming week, taking small steps back to the new normal will make you feel a lot more organised, ready for your return to the office.
4. Take care of your physical and mental health
With summer just around the corner, we will *hopefully* be blessed with the perfect opportunity to get active outside! Lighter evenings mean you can get outside for a walk after work, or even head down to your local park for a relaxing yoga session. Exercise produces positive results to both your physical and mental health and is proven to help reduce feelings of stress and anxiety.
After the year we've had, our mental wellbeing has been pushed to its limit and it's important to protect our mind, particularly as we transition back to our old working life. Why not use your new commute time to focus on mindfulness? Whether its reading a book, listening to a podcast, learning a new language or even just taking some time to sit silently with your thoughts – maybe getting up that extra hour earlier to sit on the train may not be as boring as you thought?
Check out some of our useful recommended exercise resources for your mental health!
It's important that amongst all the tips covered above, you remember that we are experiencing a global pandemic that we have never experienced before. This pandemic has affected billions of people in various ways; mentally, physically and financially to name a few. So, remember not to be too tough on yourself as everyone adapts to changes in different ways, and most importantly, always be kind to yourself!