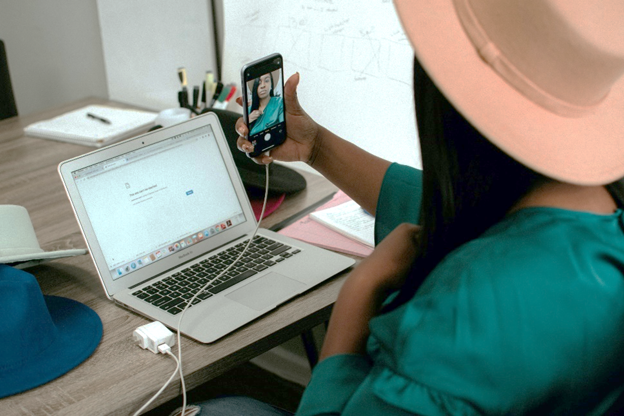 With the latest announcement from the UK government leaving us all in another national lockdown, we understand that these restrictions can be physically and mentally challenging. Whether you're continuing to work from home, are furloughed, or are seeking new job opportunities; we recognise that this new way of life can induce anxiety about how to keep your days productive, how to feast boredom and how to look out for your friends and family during these unprecedented (and what feels like never ending!) times.
To encourage you to remain kind to yourself during this tough period, we've created this nifty little list of surefire ways to keep yourself motivated, healthy and busy during – hopefully the last – lockdown!
1. Spend time with your friends and family, virtually!
We may not be able to spend time physically with friends and family at the moment but that doesn't mean not spending time with them at all! Online video calling has exploded during the pandemic and with the likes of Zoom removing all free time restrictions, there is all the more reason to move the things you had planned, virtually! After all, doing zoom quizzes is the new norm right?!
Whether you run a family quiz, have a quick coffee catch-up, or get involved in a virtual walk (which feels like the only thing we are all doing at the moment!), it will no doubt put a smile on yours, your friends and families faces; boosting your mood and getting that daily dose of endorphins.
2. Go for a walk or do some yoga
Look after your mental and physical health by heading over to your local park on your lunch break for a quick walk…you'd be surprised at the benefits of just 10-20 minutes of walking a day!
Surrounding yourself in nature can have a huge impact on your mental health and by just getting yourself out of the 4 walls of home and into the outside world can offer some well-earned time to focus purely on yourself.
Whether you're heading out for a leisurely stroll or aiming to get that heart rate racing, research at Mind shows that taking that important time to relax and breathe in the fresh air can reduce feelings of stress, anger or anxiety and leave you feeling calm and ready to focus.
Not a walking kind of person? Why not take a yoga mat to the park and find a quiet space for you to wind down and relieve all your stresses!
Check out some of our useful recommended exercise resources for your mental health here.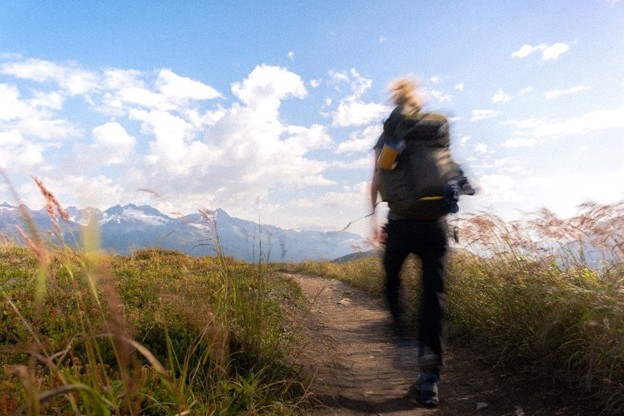 "Studies show that physically active people have up to a 30% reduced risk of depression and anxiety, and that staying active helps those with depression recover." (Walking For Health)
3. Create a routine
Creating a daily routine to map out and manage your life can encourage organisation and ultimately have great benefits on your mental health.
 Starting and ending your day as early as possible is a great step towards creating a regular routine for yourself. For example, getting up that extra 30 minutes earlier to walk your dog before you start work not only gets in your daily vitamin D and exercise, but also allows you to start as you mean to go on by ticking things off of that to-do list bright and early - something we all find immensely satisfying!
Whether you plan out your day through writing lists, creating weekly planners or just by taking things and when they come; getting yourself organised can enhance your productivity and reduce procrastination - which we all fall victim to!
And don't forget, a clean space is a clean mind! Make sure you take 5 minutes every day to tidy up your home-office space and create a stress-free area you are happy to work in.
4. Do something you enjoy in your spare time!
Everyone can relate when it comes to struggling to stay motivated - especially during the course of this pandemic…it's completely normal and very common! A great way of getting yourself back on track is to simply make time in your day to do something you enjoy.
Doing something you find interesting, relaxing or exhilarating, can provide a quick mood boost and stop you from sinking into boredom during this other more monotonous tasks.
You could read your favourite book, do some baking, go for a long jog or even do some online shopping (we can excuse this as 'helping the economy' during these times!).
5. Take the opportunity to learn a new skill
With the luxury of lots more free time, there's no better chance to take on the opportunity to learn a new skill throughout lockdown 3.0. Whether its learning to cook, speak a new language or even releasing your inner artistic flair you knew you had hiding somewhere; by learning a new skill, you will challenge your brain performance and ease the boredom of the long days and nights of lockdown.
The best bit? The list is never ending! With limitless online support at the click of a button, there's opportunity to learn just about any skill through video tutorials, articles, podcasts and more! At the end of lockdown you'll have something amazing to look back upon and tick off that new year goals list…which you are yet to still write!
And that's a wrap! We hope you found these top tips on keeping sane during the pandemic helpful. We're all sat at home hoping for the same thing- that this really is going to be the last lockdown, but for now sit tight and remain positive. Learn that new skill and recreate your favourite spa day at home. Don't be too hard on yourself and remember to not only make time for your family and friends, but most importantly make time for you!