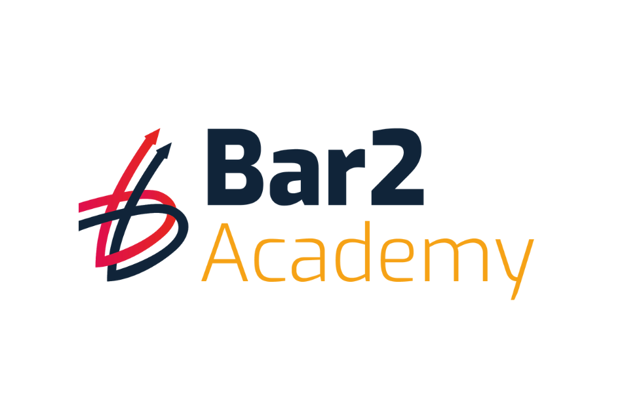 Bar2 Academy is a two-week intense course for new members of the team here at Bar2. This two-week training period allows our new team members to kick-start the development of their skills and knowledge within the industry (whether they have experience in payroll or are completely opening up to a new pathway!), well and truly setting them up for a successful career with us. Within the two weeks, they are presented with the opportunity to learn everything they need to know about our business, our operations, our people and our partners.
We've caught up with new trainees Megan, Denisa and Magdalena about their experience at the Bar2 Academy.
How have you found your first two weeks in the Bar2 Academy?
My first two weeks in the Bar2 Academy have been amazing! I didn't quite expect it to be of such high quality and detail, as in previous jobs I have never been given the opportunity to take up one-to-one training on the level that Bar2 have! Upon completion of the of the academy, I felt really comfortable and most importantly confident within kick-starting my role here at Bar2! – Magdalena
The Bar2 Academy overall has been great! I found it super organised and it even took into consideration that I had never worked in the payroll industry before which was useful! Laura, the trainer, was enormously patient, which immediately made me feel comfortable and at ease throughout the whole training process. – Megan
Bar2 Academy has been a great starting point of my journey here at Bar2. The training covered all the aspects of the role which it possibly could, and Laura, the trainer was simply amazing! She always recognised when I was doing well, whilst also picking up on any mistakes I were making to help me feel comfortable and ready to enter my new role here at Bar2 - Denisa
"I loved how the training wasn't hugely formal! Laura took a friendly approach right from the beginning which instantly made me feel comfortable in learning and asking any questions, allowing me to get the most out of the training!" – Denisa, Contractor Sales Executive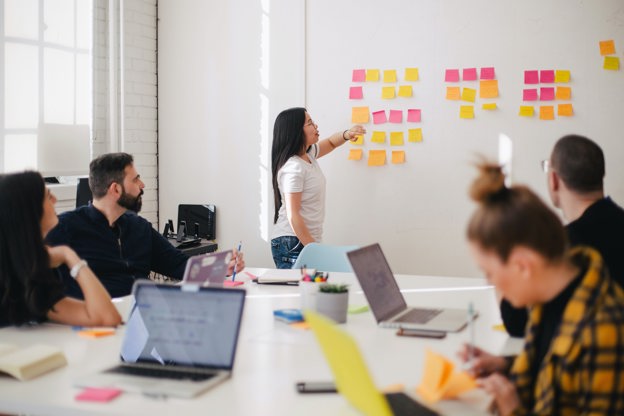 What was good about the Bar2 Academy training?
The thing that stood out for me was the role play activity. By carrying out role play with Laura, this helped me feel prepared for any situation I may be faced with in my role. I also loved how I were able to get to know the other new team members as a part of the process, as we were able to support each other throughout the training and weren't just a lone soldier! – Magdalena
I loved how on each slide of the presentation Laura was running through, there were plenty of information. She had included links, examples, any useful documents I may need for support and much more! I were also provided with these slides after the sessions meaning I could refer to them if I needed to which was reassuring (and an added bonus!). – Megan
The organisation and structure! Each day across the week was planned out so I had a clear structure of what I needed to achieve by the end of the training period. I also liked how each piece of information was constructed in a way so that it wasn't too overwhelming! – Denisa
How has Bar2 Academy made you feel prepared to start your journey with us?
Bar2 Academy hugely helped me to feel prepared for my journey at Bar2. Laura's continuous support has been amazing in helping me to get to grips with the business' products and different ways of working! – Magdalena
Carrying out role play multiple times a day helped me to feel prepared for when I began to register contractors in the following week. Also, listening in to live calls was beneficial in helping me to understand what to expect. – Megan
Bar2 Academy gave me confidence. Having entered a completely new industry and never worked on the phones in this way before, it gave me the momentum I needed to excel within my job role! – Denisa
How did you find working with different teams across the business beneficial?
Bar2 Academy allowed me to work across wider teams within the business giving me a stronger idea of the company structure here at Bar2. - Magdalena
I found working across the teams in the business really beneficial. For example, one day I were able to go into the office with the marketing team to do a LinkedIn workshop. This was great to take part in and it was nice to meet other team members - face-to-face rather than virtually! It gave me a greater insight into other teams and how they work across the business in which was really interesting to see! – Megan
Meet the team!
To find out more about Magdalena, Megan and Denisa you can head over to our meet the team!